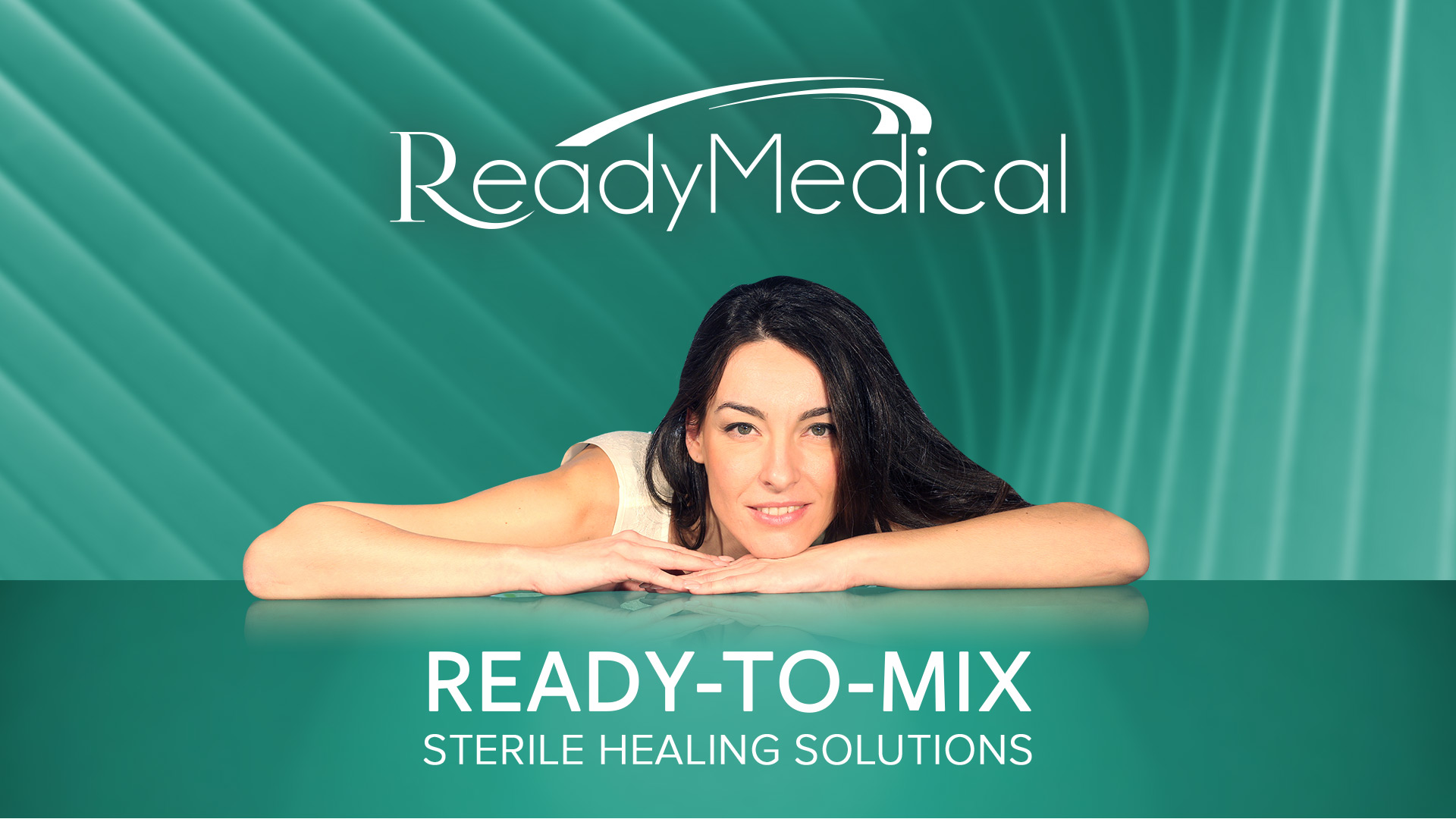 Introducing ReadyMedical, the first professional line of ready-to-mix sterile products which are specifically formulated to support and enhance the results of medical-aesthetic procedures and to promote effective healing. ReadyMedical offers four targeted solutions that are specially designed to perfect your aesthetic treatments and boost results.

ReadyMedical features a unique mixing system that allows you to combine sterile hyaluronic acid with a complex of therapeutic ingredients of your choice, at the moment of application.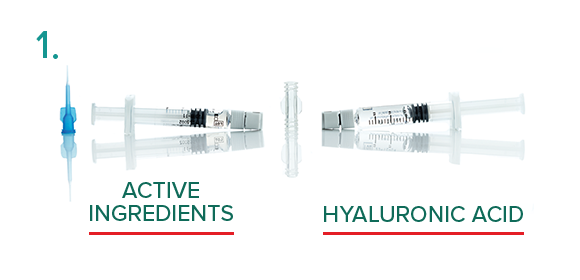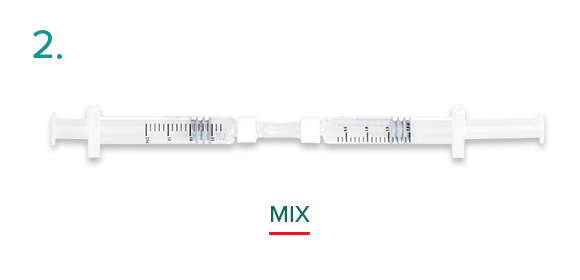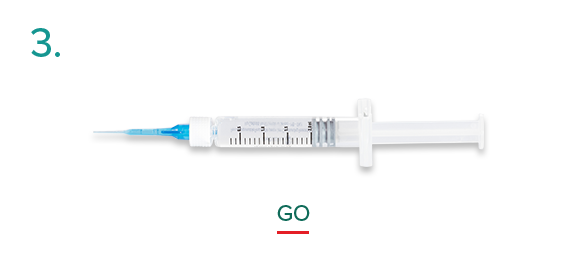 STERILE.
NO PRESERVATIVES.
HIGHLY POTENT.
THE UNIQUE MIXING SYSTEM ENSURES THAT:
The ingredients remain stable and highly potent in the package
The products contain higher concentrations of active ingredients
The ingredients are sterile
No preservatives are added
The products can be safely applied on any skin, including open wounds and bleeding areas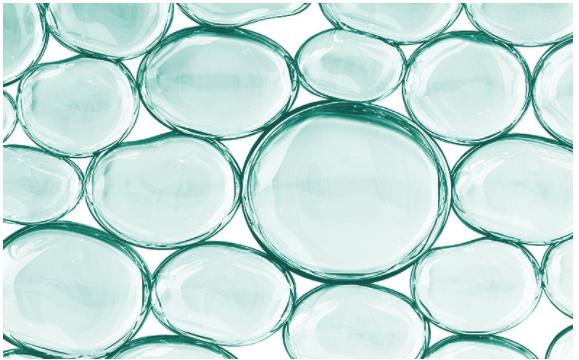 SONICATED HYALURONIC ACID
Our 100% preservative-free hyaluronic acid is mechanically fragmented into low, medium and high molecular weight by ultrasonic waves, without any chemicals.
Carries the active ingredients into the skin and maintains potency
Intensively hydrates the skin
Deactivates free radicals
Reduces inflammation and irritation
The Anti-Aging Solution is designed to enrich the skin with an active complex of therapeutic growth factors that work in synergy to promote wound healing, increase cell motility, and stimulate dermal fibroblasts to regenerate new collagen and elastin fibres.
The growth factors are made in a unique process that mimics the activity of native growth factors, with 100% biocompatibility and improved potency and stability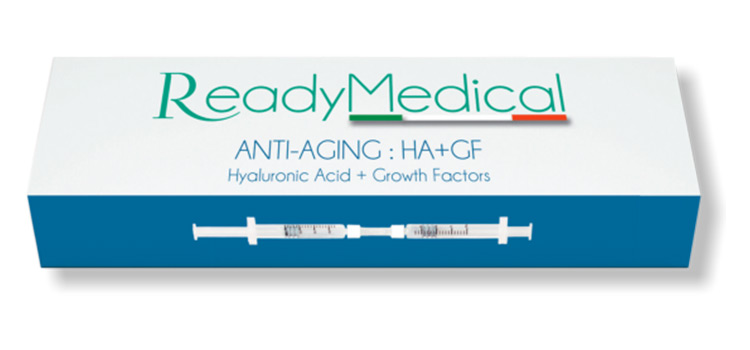 Stimulates collagen and elastin
Hydrates the skin
Reduces fine lines and wrinkles
Promotes non-scarring wound healing
Offers affordable alternative to blood extraction treatment
HA + PERFLUORODECALIN + PHYSALIS ANGULATA
The Skin Healing Solution is designed to induce and accelerate the healing process of damaged skin following more aggressive skin treatments. The active ingredients PFD + PA are completely sterile and safe to use on the treated skin. Their synergetic effect exerts a powerful anti-inflammatory and immunomodulatory activity that support a more effective, non-scarring wound healing.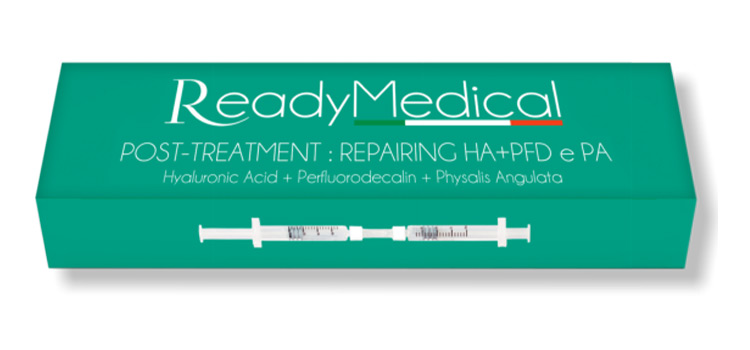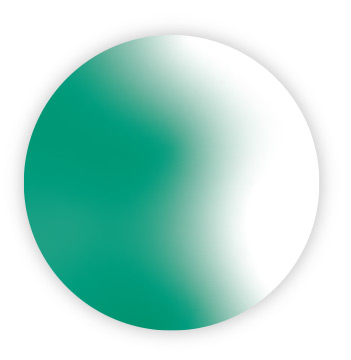 Shortens treatment downtime
Reduces inflammation and irritation
Promotes non-scarring wound healing
Improves immune response
Repairs damaged proteins
The Antioxidant Solution offers effective photo-protection with skin brightening benefits. The combination of hyaluronic acid with Vitamin C features a strong antioxidant effect that helps to prevent damage caused by free radicals. Vitamin C is also known for its strong anti-melanogenic properties, as it works to inhibit overproduction of melanin and softens the appearance of uneven skin tone.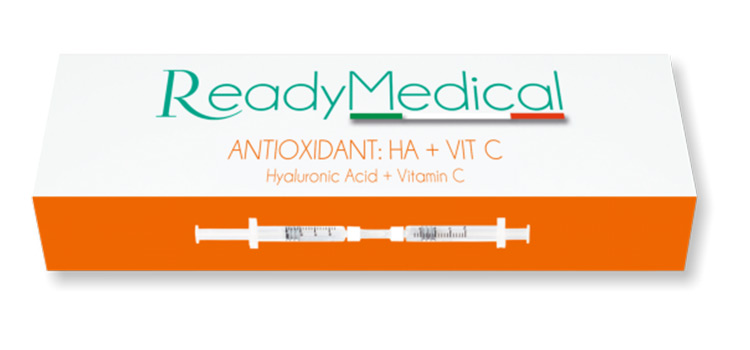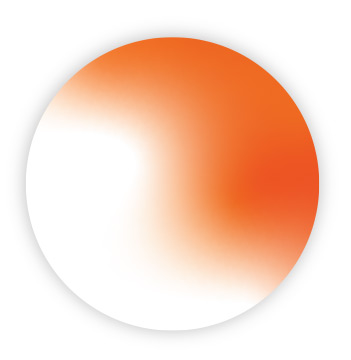 Protects skin cells from photo-damage
Brightens pigmented spots
Boosts collagen synthesis
Reduces inflammation
Enriches the skin with antioxidants
The Acne Solution is specifically formulated to prevent the infestation of the Propionibacterium Acne bacteria and to alleviate skin irritation, inflammation and pigmentation that are associated with acne breakouts.
The Acne complex has strong antibacterial properties that help regulate sebum secretion and reduce the growth of the acne bacteria by 99.9%*.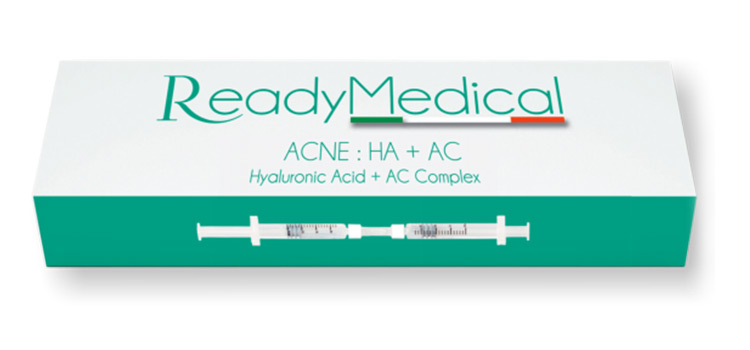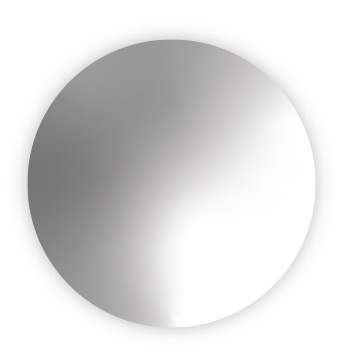 Inhibits propionibacterium acne bacteria growth
Prevents acne breakouts and scarring
Reduces irritation & inflammation
Mattifies oily skin
Lightens pigmented lesions
ReadyMedical is to be used immediately after lasers, IPLs, radio-frequency, micro-needling and virtually any kind of treatment that is offered in your clinic. ReadyMedical can also be used at home, between sessions, to reduce downtime and improve overall results.
ANTI-AGING SOLUTION
Radio-frequency
Micro-needles
Micro-needles with RF
Peelings
Alternative to blood extraction treatments.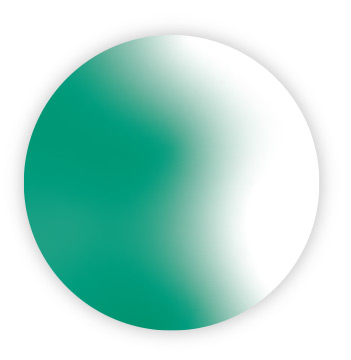 SKIN HEALING SOLUTION
Intensive lasers and IPLs
Ablative procedures
Tattoo removal
Strong chemical peels
Directly on bleeding skin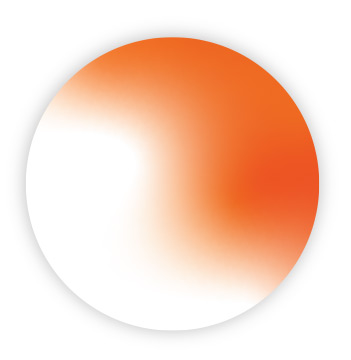 ANTIOXIDANT SOLUTION
Exfoliations
Mesotherapy
Radio-frequency
Micro-needles
Micro-needles with RF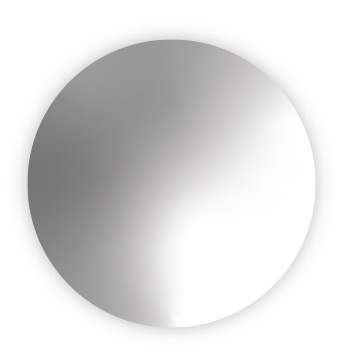 ACNE SOLUTION
Peelings
Exfoliations
Extractions
Micro-needles
Directly on active lesions
SEE THE RESULTS FOR YOURSELF



THE SCIENCE BEHIND ReadyMedical
The efficacy of all ReadyMedical products has been proven by clinical tests that were performed by an impartial laboratory at the University of Pavia, Italy.
The results below demonstrate the performance of the active ingredients at different stages of the healing process, in comparison to control samples which were not treated with ReadyMedical.
Custom Lash & Laser
At Custom Lash & Laser we pride ourselves in knowledge, experience and most of all high-quality products and technique.
Cancellation Policy
Please provide 24 Hrs notice of cancellation for any apointment. Continued cancellations or no shows will result in paying upfront for your next visit or loss of pre-paid treatment will be non-refundable. We reserve the right to charge a fee for any appointments without notice. All pricing before tax.
All gift certificates expire in 1 year from the date of purchase.