Laser Hair Removal
Pain free, Affordable, Real Results
With laser hair removal being so easily available today at different clinics, various prices and an overwhelming choice of machines to choose from it's important to be an informed consumer when choosing a laser technician. Laser hair removal is a very effective method of permeant hair reduction however some individual's results have varied. When educating yourself you must be able to understand the facts, recognize contraindications and find the best knowledgeable technician that will meet your needs.

LASER HAIR REMOVAL PRICING
Underarms 50
Upper Arms 80
Lower arms 70
Full Arms 130
Shoulders 60
Abdomen 80
Chest 80
Chest/Abdomen 140
Upper lip 40
Chin 40
Cheeks 40                                        Neck 40                                                                     Full Face with neck 90
Lower Back 60
Upper back 100
Full Back 140
Bikini 65
L.A (Front and Back) 80
Lower Legs 100
Upper Legs 120
Full Legs 160
Fingers/Toes/Feet 40
Lower Legs/LA/Underarms 200
Full Legs/LA/Underarms 240
Full Body (full face, neck, underarms, full arms, hands/fingers, belly, LA, Full legs, feet/toes) 400 
Full Back, Full Chest/Abdomen, Shoulders, Upper arms 350
*All prices subject to HST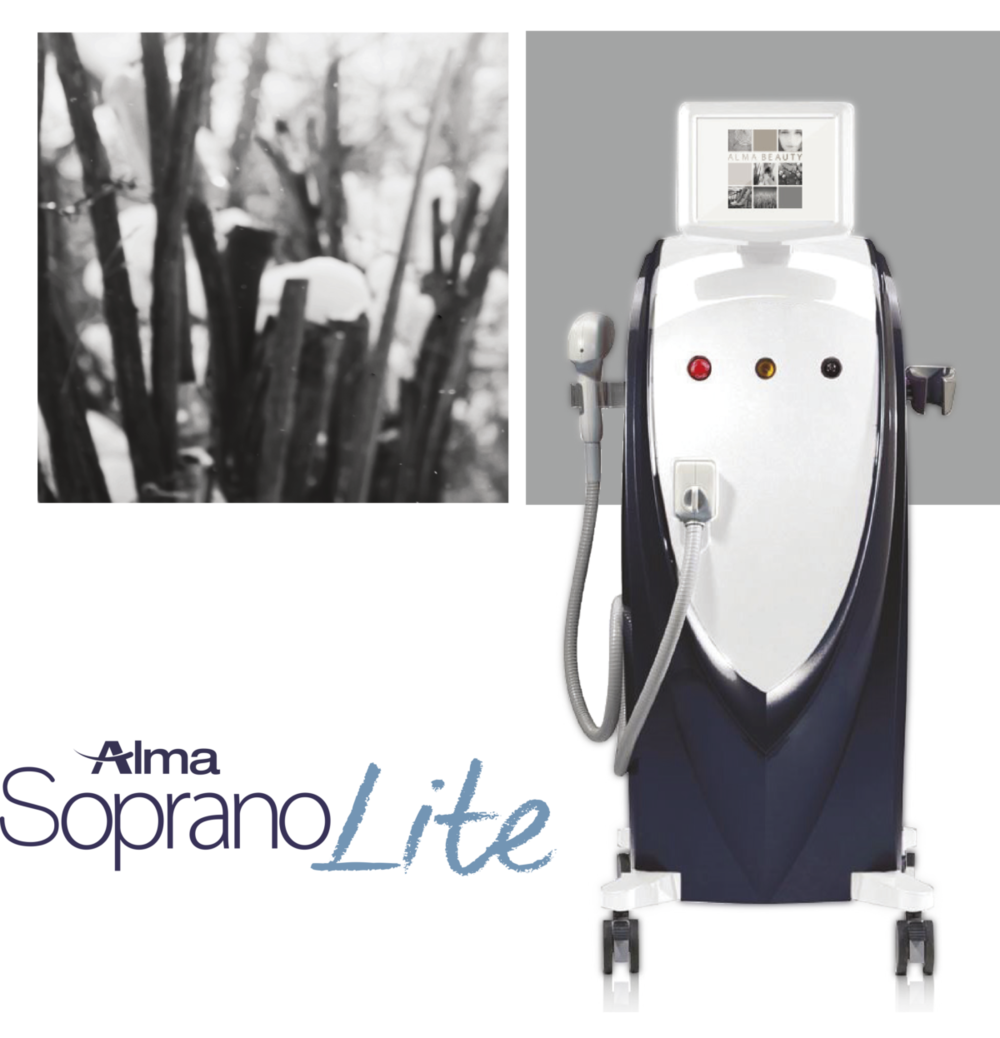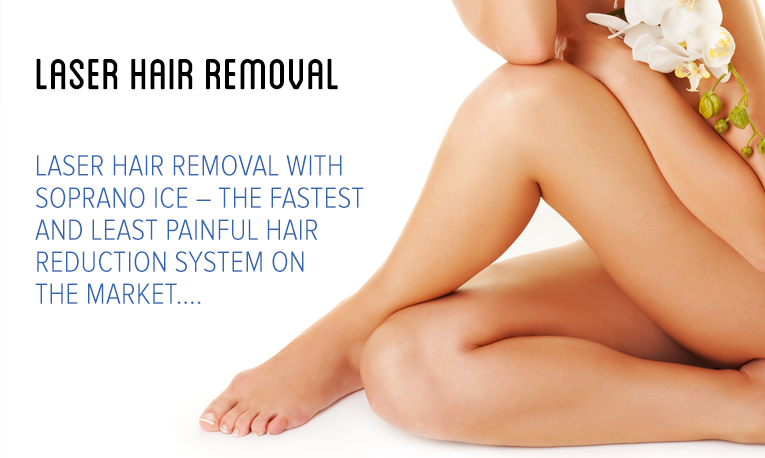 "PROFESSIONALISM, EFFICIENCY AND RESULTS IS MY PROMISE TO YOU!"
How does Laser work?
in simple terms the laser is attracted the melanin or pigment in the follicle. The darker the thicker the better! The beam of power travels down the hair shaft to damage the blood supply damaging the source of nutrients resulting in a permanent delayed regrowth. Laser depth is 3mm to 5mm max depth into the dermal layer. Laser hair removal is an excellent tool to permanently reduce hair growth. The reduction is between 75% – 90%
No one can legally claim "permanent hair removal" however laser treatments with these devices will permanently reduce the number of body hair one has.
The FDA sates: "Permanent hair reduction is defined as the long-term, stable reduction in the number of hairs re-growing after a treatment regime. The number of hairs re-growing must be stable over time greater than the duration of the complete growth cycle of hair follicles, which varies from four to twelve months, according to body location. Permanent hair reduction does not necessarily imply the elimination of all hair in the treatment area"
Why use the SopranoICE?
Alma lasers is a global innovator of not only laser but light-based, radiofrequency and ultrasound markets for 15years.  With over 8 years of clinical proof of hair reduction and safety for all skin types, we believe the SopranoIce the "gold standard" of diode hair removal lasers is not only the best on the market but the safest and most effective. With a 2cm handpiece to cover more surface area and our cool tip when the skin gets warm we can treat with confidence knowing our clients are safe and getting the best and most effective treatment possible
 Is it painful?
Surprisingly no! Laser hair removal is virtually painless. With our cool tip handpiece and cooling gel, we can glide along the skin with ease. The SopranoIce is a true diode meaning we treat hair with heat in motion. We choose our surface area and we continually run the laser in the one area for the allotted time. Giving the hair not one but several doses of laser allowing the heat to accumulate and become more effectively reduced. Each individual will have their own pain tolerance however generally clients will express laser is much more tolerable then waxing or sugaring with the SopranoIce.
Is Laser for everyone?
No, it's very important to have a consultation done prior to your first treatment. Laser hair removal may be a very useful source for some, unfortunately it will not work for everyone. Here are some things to consider.
. Skin type

. Hair colour

. Thickness of hair being treated

. Skin Conditions

. Sun exposure

. Keloidal scarring

. Uncontrolled diabetes

. Hormonal imbalances

. Medications

. Diet change

. Stress

. Past forms of epilation

. PCOS (Polycystic Ovary Syndrome)

. Pregnancy

. Menopause

. Puberty
 Additional Contraindications
-We need follicles to be as full as possible since this is what the laser is attracted too. If you have been waxing or sugaring you must wait at least 6 weeks before you begin laser hair removal. If you have no hair we cannot treat you.
– Staying out of the sun is important when you are proceeding with laser treatment. There can be a higher risk of burning the skin and can result in hyperpigmentation or hypopigmentation. After treatment the skin may look normal however once the skin has healed it may be prone to pigment change.
– Hirsutism is excessive hair growth in a male like sexual pattern. Common areas are found in the face, chest and pubic area. Electrolysis is highly recommended for these types of clients as they will see more of a permeant affect with progressed treatments as opposed to a hair reduction.
– Hair follicles lay dormant thought out our lives and these dormant hair follicles can be stimulated due to some or other related contraindications. Therefore, maintenance appoints are done once every twelve months after recommended sessions.
– Electrolysis is highly recommended to treat fine, blond, gray and coarse stubborn hairs for a more permeant result. With a series of treatments.
Do I really need a consultation?
When starting laser hair removal, it's very important to have a full consultation prior to treatment. Looking at the hair first and any contra-indications will let us know generally how many sessions you will need and how much time apart each session will be. It's very important to follow the timeline and instructions that is given to you as this will give you the best results.
Laser hair removal takes time, patients and most of all commitment to achieve true results!
"PAIN FREE – AFFORDABLE – REAL RESULTS"
Call or Text for multiple Body Regions
Prices are subject to change

What Is Soprano ICE?
Soprano ICE is the latest generation of the award-winning Soprano laser hair removal system. It is the most complete and effective laser hair removal system available today.
How is Soprano ICE different from other Soprano hair removal systems?
Soprano ICE is an advanced hair removal platform that incorporates multiple laser wavelengths and technologies. It offers power and versatility that allows you to treat the widest range of patients and hair types all year round.
Is hair removal with Soprano ICE really painless?
Soprano ICE uses Alma Laser's SHR method, which is the only clinically proven method of laser hair removal that is virtually painless. The unique heating and energy delivery method effectively damages the hair follicle while preventing injury and pain to the surrounding tissue. At the same time, integrated ICETM tech cools the skin surface, preventing superficial burns and the sensation of pain.
Is hair removal with Soprano ICE safe?
Absolutely. Soprano ICE's SHR method has been proven in multiple clinical studies as the safest method of laser hair removal for all skin types. With SHR, hair follicles are damaged not by a single pulse of high energy which can injure the skin, but by repetitive short energy pulses. These pulses produce heat build-up which gradually raises the temperature of the dermis to the level needed for preventing hair growth, while minimizing the risk of burns.
Is hair removal with Soprano ICE safe for dark skin?
Yes. While the melanin in dark skin is exponentially more sensitive to the heat used in laser treatment, Soprano ICE's SHR method has been clinically proven to be the safe for dark skin types. Rather than exposing the hair follicle to a single high energy pulse which can cause trauma to skin with a high melanin count, SHR gradually heats the skin until the required heat energy is delivered to the hair follicle. This makes SHR the safest laser hair removal option, including for dark skinned patients.
Can Soprano ICE be used in the summer and can it treat tanned skin?
Yes. Soprano ICE's SHR method affects the melanin of the skin using a unique method, allowing the procedure to be performed anytime of the year as well as on tanned skin. Furthermore, sun exposure is less traumatic to the skin following SHR treatment.
Are Soprano ICE treatments performed only by physicians or can they be performed by clinical staff?
Treatments with Soprano ICE are easily delegated to clinical staff. The Soprano ICE system is simple to operate featuring a user-friendly interface. Treatments are clean and quick with no disposables.
How long are treatment sessions with Soprano ICE?
While Soprano ICE offers the fastest laser hair removal solution available today, the duration of treatment can vary depending on the patient's skin color, hair type and the area being treated. Treatment time can range from a few seconds for a small area such as above the upper lip, to 8 minutes for the entire back.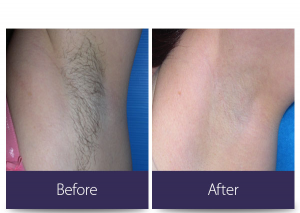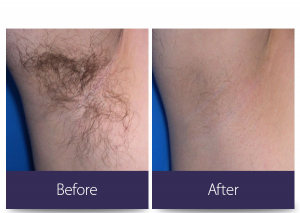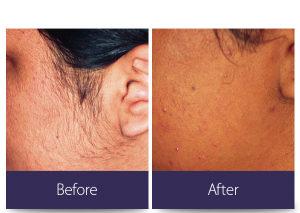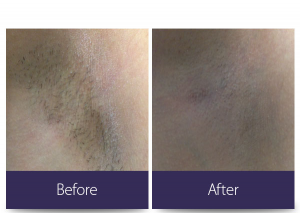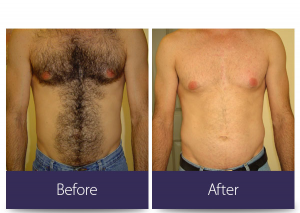 Cancellation Policy
Please provide 24 Hrs notice of cancellation for any apointment. Continued cancellations or no shows will result in paying upfront for your next visit or loss of pre-paid treatment will be non-refundable. We reserve the right to charge a fee for any appointments without notice. All pricing before tax.
All gift certificates expire in 1 year from the date of purchase.